Are you looking for the best security companies in South Africa? Security's importance cannot be overstated.
Examining a security agency's activities and credentials is necessary to gain insight into them.
Taking the time to engage the best professional security services for your business and home is one of the best ways to protect the security and safety of your premises.
We have a detailed explanation of the many factors to consider when choosing a security firm for your business or premises at the end of this post.
If you do everything listed below when hiring a security company in South Africa, you will never need to buy rifles to defend your home on your own because a 24-hour safety net will protect it from potential intruders.
Fortunately, South Africa is home to a number of the best security companies that specialize in both analysis and intelligence.
These companies are in charge of a wide range of facilities and locations, including personal security, corporate security, hospital security, solar power plant security, and so on.
Let's take a look at the list of the Top 10 Security Services Providers in South Africa.
Best Security Companies in South Africa
1. Hlongwane Security & Projects CC
Hlongwane Security & Projects CC is one of the top security companies in South Africa, with extensive experience in security and guard training. Office No. 02, Mini Market Bldg, 1949 Tshekedi St, Dube Village, Soweto, 1800 is the address for Hlongwane Security & Projects CC.
Hlongwane Security & Projects CC has over a decade of rich and varied experience in the field of providing high-end, ultramodern security solutions to various sectors of society, and with its continuous and consistent top-notch performance, Hlongwane Security & Projects CC has emerged as the best in class security service provider in its area of operations.
Clients include multinational corporations, malls and multiplexes, educational institutions, industrial units, and banking and financial institutions. It offers the following products and services:
24/7 Security Guarding Services
Special Event Security
Access Control Services
VIP Protection Services
Escort Guarding Services
Asset Protection Services
Retail Guards , Groceries / Clothes and Hardware Supermarkets
Residential Guards , Buildings and Industrials
24Hour Monitoring Systems
2. SheerGuard SA
SheerGuard SA, one of South Africa's top security companies, was founded in 2013 by Ricky Walton and is headquartered in Johannesburg, South Africa.
SheerGuard SA is a forward-thinking security company that specializes in the design, supply, and installation of premium grade MAKROLON® polycarbonate, the world's strongest Clear Burglar Bars and Transparent Security Gates, as well as a variety of window and door treatments and security solutions for your home or office, such as Secure Shutters, TrelliGuard and MeshGuard Gates and Windows, and a beautiful range of Blinds.
SheerGuard SA is one of South Africa's leading security companies, providing the following services:
Bars to avoid burglary
Security products & systems
Child safety windows
Secure panel windows
Transparent security gates with burglar alarms
3. Papamani Security
Papamani Security is a well-established South African security company with many years of experience and a proven track record in providing security guards, armed response, armed escorts, and technical installations.
The company is based in Gauteng, with Armed Response services based in Cresta Mall and the surrounding areas. Papamani Security has provided security solutions to both businesses and individuals.
Today, the name of the company is synonymous with the highest level of perfection combined with exceptional efficiency in providing surveillance and security to large establishments in both the public and private sectors.
4. TSU Protection Services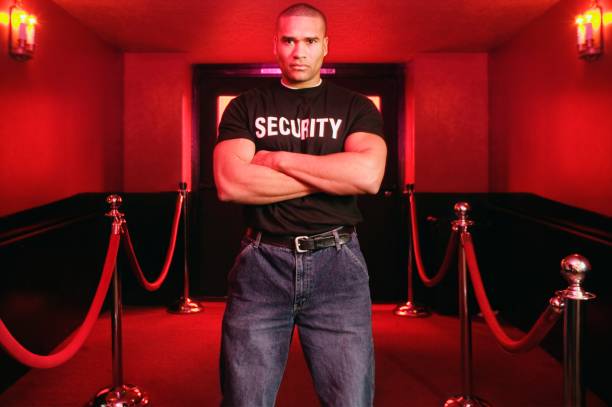 Established in 1999, one of the best security companies in South Africa. TSU Protection Services' endeavour since then has been to provide efficient yet cost-effective solutions to all of the Clients' security-related requirements through carefully selected, medically fit, highly trained, and proactive guarding personnel who are impeccably uniformed, suitably equipped and closely supervised.
TSU Protection Services provides a variety of specialized security and protection services, ranging from close protection for company executives, dignitaries, and high-profile individuals to specialized armed response.
TSU also has a thriving security consulting division that assists companies in reducing risk through expert security risk analysis.
TSU has exceptionally high standards and service levels, and it is used by blue chip companies throughout South Africa that recognize the value that the right security partner brings to their business.
5. South African Bodyguard Services
South African Bodyguard Services is your one-stop shop for all of your security needs in South Africa. A pioneer in security and management consulting.
South African Bodyguard Services strives to provide clients with the same high-quality security services.
Its goal is to provide our clients with well-trained, well-qualified, well-groomed, well-taught, and well-learned security personnel for the total safety and security of themselves and their property.
This well-known South African security company was established in 2000 and is headquartered at 42 Ivor St, Gillview, Johannesburg, 2091, South Africa. South African Bodyguard Services is one of the best-known security companies in South Africa, offering the following services:
Bodyguards
Special tactics and rescue response (STARR)
Alarm monitoring systems
Armed escorts and bodyguards
Transit protection services
6. Peaceforce Security Group (Pty) Ltd
Peaceforce Security Group is a South African professional security solutions company founded in 1974 that offers customized security solutions and trained personnel to meet your security needs.
Because we recognize that each organization's security requirements are unique, Peaceforce Security Group creates customized physical security solutions.
Since then, the Peaceforce Security Group has grown to become one of the best security companies in South Africa. Peaceforce Security Group is now positioned to provide clients with a comprehensive range of security services.
The Private Security Industry Regulatory Authority, the industry's official regulatory body, has fully accredited the Group's services (PSIRA).
This best security company in South Africa has its headquarters at 5 Glenhove Rd, Melrose Estate, Johannesburg, 2196, South Africa, and it provides the following services to large enterprises in the country:
Foot patrol services
Armed guards
Security technology
Industrial and commercial security services
Mining security
Residential and banking security solutions
7. Fidelity Security
Fidelity Security is one of South Africa's most well-known names in the security industry. Fidelity Security offers Security Analysis for security, Security Testing and Consulting, Guarding, Facility & Fleet Management, Background Screening, and Corporate Intelligence & Investigations to MNCs, Corporates, Banks & Financial Institutions, Embassies, Star Properties, Pharmaceutical Companies, and large industries.
Established in 1957, it has grown to become one of South Africa's best security companies. Fidelity Security, located at 1170 Domkrag St, Robertville, Johannesburg, 1709, South Africa, provides the following services:
Cash solutions
Cash transit security
Residential and commercial security
Extensive parking management
Airport and port security services
Retail transaction security solution
8. 42nd Precinct Security
42nd Precinct Security, located at 16 Basil St, Ferndale, Randburg, 2169, South Africa, is one of the premier security companies in South Africa, offering a wide range of security services.
Transition and Deputation Process Services, Mechanical Clean Service, House Keeping Service, Off-site monitoring, Gate motors, Ad hoc and permanent security guards, Electric fencing, Intercom systems, and Bio-metric systems are among the 42nd Precinct Security consultancy services.
9. G4S South Africa
G4S is the world's leading global, integrated security company, providing security and related services to customers on six continents. G4S South Africa, founded in 1989, is the country's leading security solutions provider.
Today, the company employs over 135,000 people across South Africa, with 6 Hubs and a strong network of over 10 Branches and Area Offices.
G4S provides a variety of services in addition to its core business of Secure Solutions, Facilities Management, and Security Systems, such as Training, Event Security, Security Consultancy & Risk Management, Central Monitoring Services, Fire Audit, Recruitment & Placement, and Garment/Uniform Manufacturing.
10. Proshield Security
Proshield Security is one of South Africa's leading security service providers, providing excellent security services.
Proshield Security, which is outfitted with cutting-edge infrastructure and operates in a bustling office environment, employs cutting-edge computer technology and communication techniques.
Proshield Security possesses the resources and capabilities that a modern-day security agency must have in order to keep up with scientific and technological advancements in today's world.
Their faultless training equipment and security know-how positively ensure the impartation of the best training to our security personnel in order for them to provide the best personal security guard to our clients.
The company was founded in 2007 and has its headquarters at 291 28th Ave, Villieria, Pretoria, 0186, South Africa. Proshield Security offers the following services:
24-hour monitoring
Site inspections
Various grade security personnel
Armed bodyguards
2-way radio communication
Things to Consider when Choosing the Best Security Services Provider and Companies in South Africa
1. Reliability
Reliability is essential for instilling trust and faith in people, making it an important consideration when selecting a security company in South Africa. If you are confident in the reliability of your security company, you are ready to go.
This can be ensured by holding meetings and interacting well with the firm prior to hiring it, in order to ensure their dependability.
2. Responsiveness and availability
Another critical factor to consider when choosing a security company is their response time. When it comes to human safety, there is no room for error, so a top security firm's ability to provide immediate assistance is critical.
You cannot afford to take any chances with this one, so make certain that you are fully aware of the firm's capabilities. The company should treat you as a priority case as soon as possible, and the response time should be impressive.
3. Competence and abilities
Nothing else matters if your security firm's guards are incapable of dealing with high-pressure situations. Security guards should be well-trained and capable of keeping the property and people safe.
This can be easily determined by reviewing the firm's history and previous security contracts. You can even confirm these factors by looking into their training schedules, the skills of higher-ranking officers, and their salaries.
4. Expertise
This is the most important factor because more experience leads to better skills. Always look for years of experience and learn about previous security projects that are similar to yours.
It is obvious that more experienced companies will charge more money, but they will undoubtedly provide better services than new businesses.
You can even consult market experts and look for previous client reviews about the company to ensure they are a good fit for you. In a nutshell, the more experienced the firm, the more likely you are to receive excellent services from them.
Cost
Depending on the qualifications of the security company you want to hire, avoid hiring the lowest bidder. When hiring a security company, make sure that the total estimated average monthly cost fits within your budget.
Leadership
A successful relationship between security officers and their clients begins with strong leadership at all levels. Are the security officers on-site engaged and willing to go the extra mile to ensure your organization's safety and security?
Are they backed up by local leaders who understand your goals and can put the right people and programs in place to help you achieve them?
Credibility
A security firm's reputation is an important factor to consider when selecting your preferred security company. The Internet has made it simple to research customer feedback on such companies.
Instead of limiting your search to keyword searches, which can be misleading, consider looking at ratings, reviews, and ratings from a variety of websites. Consider looking into the firm's Better Business Bureau rating as well.
Furthermore, you can ask the company for customer references and speak with them to find out if they are happy with their services.