As of November 2023, Naspers is the biggest company in South Africa with a market value of $32.21 billion. Their diverse portfolio includes successful online marketplaces like OLX and Letgo, as well as popular food delivery services like Delivery Hero and payment systems like PayU.
Are you in search of the ideal corporation to submit your application for that perfect job? Or maybe you are seeking to invest part of your hard-earned savings.
Whatever has brought you on this journey, this blog is here to provide detailed knowledge about the biggest companies within South Africa based on market cap.
Market capitalization (commonly known as market cap) is a significant indicator that reveals the size of an organization.
Investors rely on this information in order to make informed decisions, so it is periodically determined and evaluated by comparing the value to similar companies.
Largest Companies in South Africa by Market Capitalization
1. Naspers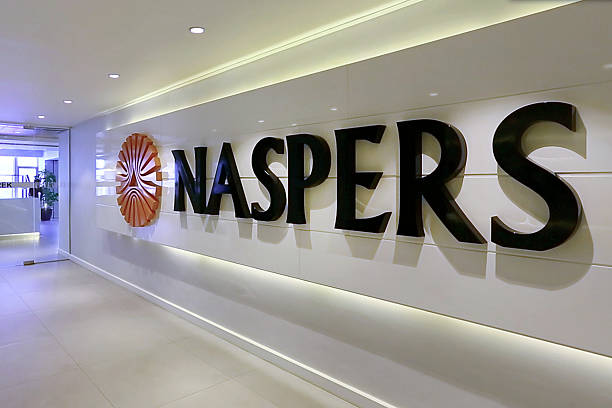 Naspers is an international internet corporation based in Cape Town, South Africa.
Established in 1915, this company has become a leader in the global market with a current market value of $35.72 billion as of February 2023.
Their successful portfolio consists of various online businesses ranging from classified portals such as OLX and Letgo to food delivery services like Delivery Hero and payment systems including PayU.
Naspers also enjoys large investments from influential entities such as Tiger Global Management LLC, Prosus NV, and MIH Group Limited allowing them to expand their presence within the flourishing internet economy.
With their impressive growth trajectory and powerful shareholders backing them up, it's no wonder Naspers looks poised for further success in the future.
2. FirstRand Limited
FirstRand Limited is the largest bank in South Africa by market capitalization, valued at approximately $20.13 billion as of February 2023.
Established in 1998 and based in Johannesburg, FirstRand offers banking services to individual and business customers across seventeen African countries.
Not only does it provide traditional retail, commercial and investment banking services, but it also offers insurance and wealth management solutions.
Old Mutual plc and JPMorgan Chase & Co are among the significant shareholders of this financial giant.
With its long-standing presence in the continental market, FirstRand has become one of the most reputed companies when it comes to providing sophisticated financial products and services that promise growth for its stakeholders in the future.
3. Standard Bank Group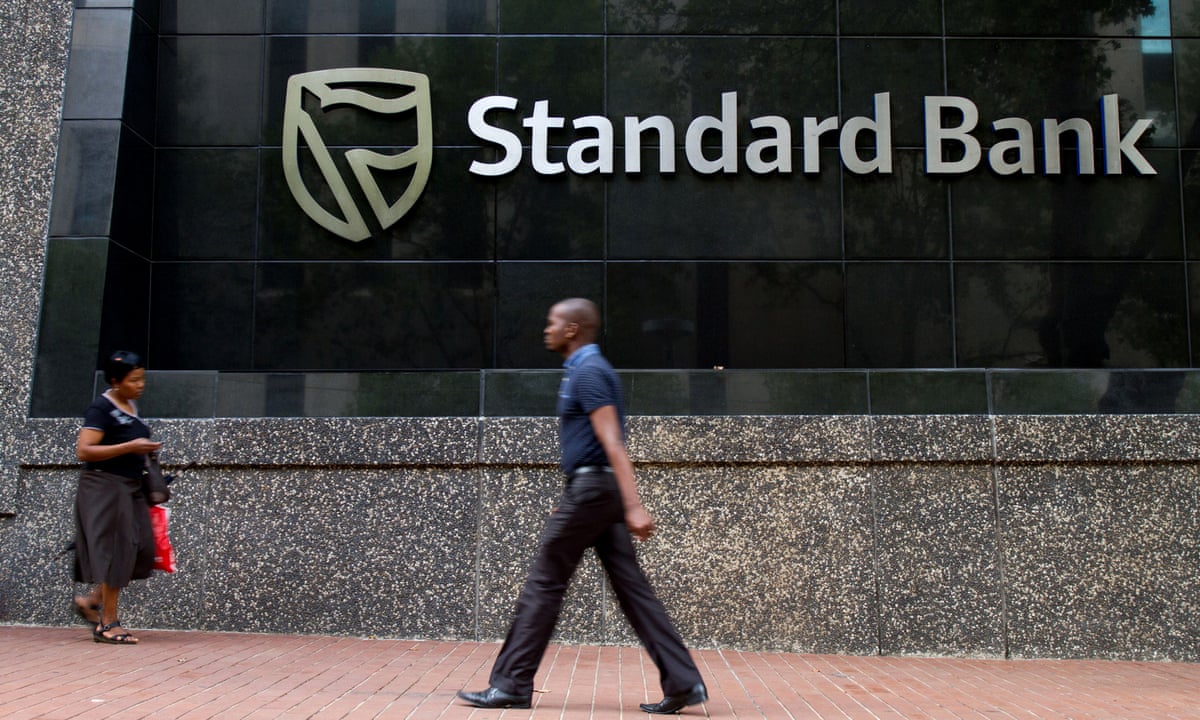 Founded in 1863 as The Standard Bank of British South Africa, Standard Bank Group Ltd has grown to become the largest financial services group in all of Africa.
Today, they boast market capitalization and assets under management second only to FirstRand Limited, making them the biggest bank on the continent.
They serve over 16 million customers throughout their business, offering corporate and investment banking, asset management, wealth management services and a substantial insurance arm.
With a total lending portfolio of more than R1 trillion (16.53 billion US dollars), Standard Bank Group Ltd is proud to have played an integral role in financing the development of South Africa's mining industry throughout its long history – cementing itself as one of South African Big Four banks along the way.
4. MTN Group
MTN Group Ltd, a telecommunications giant founded in 1994 and based out of Johannesburg, South Africa, is the largest market-capitalized company within its sector across the entire African continent.
Spanning 22 countries ranging from Europe to Asia to the Middle East, MTN offers diverse services including mobile voice and data subscription reaching 247 million customers globally.
Fixed-line broadband, enterprise customer services, as well as an additional mobile money platform that allows clients to send and receive funds, pay bills or even save money with ease, are just some of their offerings.
As of February 2023, MTN continues to have a strong market presence with a $14.18 billion capitalization rate.
5. Vodacom Group Limited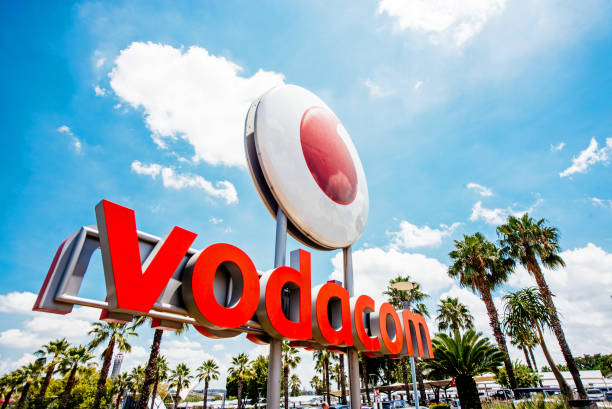 Vodacom Group Ltd is one of South Africa's largest corporations, with a whopping $11.92 billion in market capitalization.
It has its headquarters located in Johannesburg and is listed on the Johannesburg Stock Exchange.
Vodacom Group Ltd provides a diverse range of services including but not limited to voice communication, data transmission and mobile telecommunication.
With an ever-expanding customer base and offerings that touch upon nearly every aspect of modern telecommunications needs, it is no wonder why Vodacom Group Ltd continues to dominate African markets with its impressive presence.
6. Capitec Bank Holding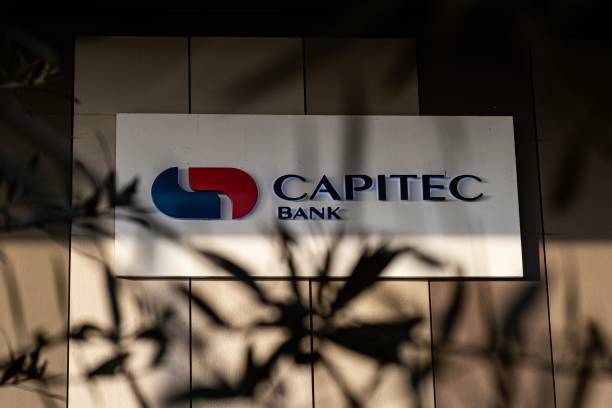 Capitec Bank Holdings is South Africa's biggest retail bank when it comes to market capitalization, currently standing at 11.31 billion dollars.
It has an expansive network of over 800 branches located throughout the entire country and provides customers with a wide selection of banking services and products such as deposit accounts, debit cards, credit cards, personal loans, mortgages, car finance and investments like Unit Trusts and stock trading.
The company has earned a place in the prestigious Johannesburg Stock Exchange's Top 40 index rankings by offering its diverse client base accessible yet reliable financial solutions dedicated to helping them reach their long-term goals.
7. Sasol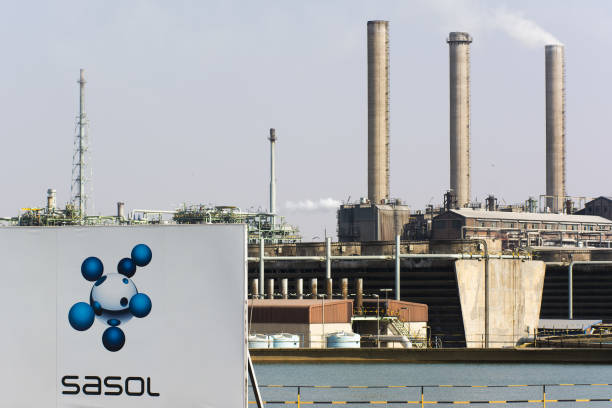 Sasol Ltd is a massive energy and chemical corporation, dominating the South African market with a capitalization value of over $9.83 billion.
Aided by vast oil and natural gas reserves as well as coal, Sasol commands an iron grip on fuel production globally.
Indeed, the company is the world's leading producer of synthetically-derived fuels from both coal and gas sources!
With major investments in nations such as the United States, Canada, and China; it is apparent that this behemoth shows no signs of ceasing its efforts anytime soon.
The success that Sasol has seen in its ventures can be attributed to its unerring ability to craft exceptionally high-quality products at competitive prices for customers worldwide.
8. Gold Fields
Gold Fields Limited, a multinational enterprise and one of the largest gold mining firms in the world, is worth an estimated $8.18 billion.
Established as The Gold Fields of South Africa in 1887, the company has since diversified to encompass operations across four different countries – South Africa, Ghana, Australia and Peru.
Headquartered in Johannesburg, South Africa remains its main hub for managing activities across different continents; approximately 17,611 people are employed by Gold Fields Ltd worldwide.
In addition to being traded on the Johannesburg Stock Exchange (JSE) and the New York Stock Exchange (NYSE), Gold Fields also runs several initiatives that empower locals and contribute to sustainability efforts such as soil remediation programs and environmental rehabilitation projects.
9. Impala Platinum
Impala Platinum Holdings Ltd is a South African mining giant, renowned for its production of the coveted platinum.
Internationally, the company ranks second in terms of total output and currently has a 7.99 billion market capitalisation.
In addition to this, Impala Platinum Holdings provides job opportunities across three countries – South Africa, Zimbabwe and Botswana – with over 38,000 individuals employed at their operations.
These Biggest Companies in South Africa have contributed substantially towards the country's economy, being amongst the most dependable businesses within the nation's stock exchange.
As they continue to establish themselves in multiple locations across Africa, it will be exciting to witness how these companies grow and develop along with other countries on the continent; paving way for greater prosperities.
10. Sanlam
Founded in 1918, Sanlam is a leading public company with its headquarters in the beautiful and historic Belleville, Western Cape.
Boasting 154,675 employees both within and outside of Africa – countries such as South Africa, Tanzania, Kenya, Malawi, Botswana, Swaziland, Uganda, Ghana India, Malaysia and Mozambique – the company's current market cap has been estimated to be around 7.10 billion in 2023.
Not only is Sanlam listed on the Namibian Stock Exchange but also on the Johannesburg exchange.
A multi-faceted financial giant; this corporation not only offers specialized services within life insurance but can also assist their clients with critical areas of risk management/mitigation that include wills & short term insurance as well as investment planning trust funds and retirement annuities for their customer's long-term wealth security.
The Biggest Companies in South Africa
Naspers
FirstRand Limited
Standard Bank Group
MTN Group
Vodacom Group Limited
Capitec Bank Holding
Sasol
Gold Fields
Impala Platinum
Sanlam