South Africa has some of the most affluent football team owners in the world. These individuals have made deals and investments to help their teams become more successful, while some of them even own multiple clubs!
The South African Premier Soccer League is highly competitive and has challenged local teams to produce extraordinary performances. So, who are the wealthiest club owners in South Africa?
This article takes a closer look at the country's richest football club owners, based on their investments in players, infrastructure, and facilities.
Richest Football Club Owners in South Africa
10. Farook Kadodia Net Worth is R85 Million
Farook Kadodia is the Chairman of South African club Maritzburg United Football Club, a team which was formed in 1981 and has seen an incredible journey under Farook's passionate leadership.
As a 19-year-old, fresh out of matriculation, Farook had just been approached by the executive of the Federation Professional League to help start up a professional outfit to keep professional football alive in his home city.
In 1997, he and his brother Imraan re-acquired Maritzburg United Football Club with the dream of eventually taking them all the way into the country's elite Professional Soccer League – something they achieved with proper planning and management come 2008/2009 season.
To make sure their standards are upheld and remain competitive against other top clubs across South Africa, Brothers have infused their passion for excellence into every aspect of running this club.
The ambition is clear; to be amongst one day stand tall among the best teams on offer.
With a personal net worth estimated at R85 Million, Farook is undoubtedly one of South Africa's wealthiest football club owners!
9. Shauwn Mkhize Net Worth is R90 Million
Mam'Mkhize, born Shauwn Mkhize, is a businesswoman, entrepreneur and philanthropist from South Africa who has become one of the country's most successful women.
A former accountant from the Durban University of Technology, she began her career in 1996 working in finance departments for various companies before setting up her own construction firm, Zikhulise Group.
This diversified business venture includes entities such as Zikhulise Maintenance and Transport, Zikhulise Auto Recoveries and Inyanga Trading.
In addition to these investments, Mam'Mkhize also owns the South African football club Royal Eagles F.C., as well as recently took charge of Royal AM Football Club formerly known as Real Kings in October 2019.
She is highly regarded both within the corporate world and beyond thanks to her inspiring entrepreneurial success which has helped break down barriers for women across the region.
With a net worth estimated at R90 million ($5 million), this makes Mam'Mkhize one of the wealthiest football club owners not only in South Africa but on the continent too.
8. Abram Sello Net Worth is R130 Million
Abram Sello is a South African businessman who made his fortune in the Pharmaceutical world. He has recently made headlines as the owner of Tshakhuma Tsha Madzivhandila FC (TTM), one of the richest football club owners in South Africa.
After purchasing the club for R40 million, Abram has proven to be a man with deep pockets and an estimated net worth of R130 million, although he has yet to confirm the exact amount officially.
His latest venture has been seen with Limpopo-based Marumo Gallants Football Club, where he took over ownership from TTM mid the 2021-22 CAF Confederation Cup game after firing their former coach Sebastien Migne due to poor performance in earlier league games on top of allegations regarding abusive language towards technical director were heard.
Whether it's buying up stakes or investing in new ventures, Abram Sello is showing there's no shortage when it comes to being one of the wealthiest football club owners in South Africa.
7. John Comitis Net Worth is R133 Million
John Comitis is one of the richest football club owners in South Africa. He co-founded Ajax Cape Town Football Club in 1999, a top-flight Premier Soccer League (PSL) team based in Cape Town.
After 14 years as an owner, Comitis sold his shares and started his own PSL team, Cape Town City FC.
The new site has already seen success; they won the 2016 Telkom Knockout Cup and scored 12 goals in 4 games during the tournament to win their first piece of silverware in only their first top-flight season.
Comitis' business savvy doesn't end with football either; he also owns a number of businesses along with being a real estate investor specializing in hospitality and upgraded residential developments.
His net worth currently stands at R133 Million which makes him one of the wealthiest club owners for soccer teams across South Africa.
6. Kaizer Motaung Net Worth is R145 Million
Kaizer Motaung is one of South Africa's wealthiest football club owners, with an estimated net worth of R145 million.
His illustrious career began when he was given the nickname 'Chincha Guluva' as a talented young soccer player in his homeland.
Motaung initially started playing for Orlando Pirates before furthering his career abroad with Atlanta Chiefs in the United States.
However, upon returning to South Africa in 1970 he founded his own soccer team Kaizer XI, which eventually became the beloved Kaizer Chiefs football club that we know today.
The Phefeni Glamour Boys have gone on to achieve remarkable success since its formation – boasting 78 trophies and over fourteen million dedicated supporters across the nation.
Furthermore, it is often said that they rarely play away fixtures as their fans are always outnumbering those of their opponents – such is the strength and size of their following!
In 1999, it has been reported that Motaung sold 40% of his shares for R40 million although this stake was later reclaimed for an undisclosed amount.
As a result, he remains at the helm of one of South Africa's most iconic clubs and maintains his position as one of its richest football club owners.
5. Irvin Khoza Net worth is R167.9 Million
Irvin Khoza's expansive football career, which began in 1980 as the secretary of Orlando Pirates Football Club, has garnered him a place among the wealthiest club owners in South Africa.
Initially appointed as the owner of Pirates Football Club in 1991, Khoza swiftly used his leadership to stabilize and secure sponsorship for the club shortly after taking control.
Under his tutelage, Bucs became the first South African team to win the African Champions Cup (now known as CAF Champions League) in 1995.
In addition to his notable successes with Orlando Pirates FC, he was also instrumental in securing Absa Group Limited as a sponsor for South Africa's Premier Soccer League when he served as its Chairman.
His most significant accolade came when he chaired South Africa's bid for hosting FIFA World Cup 2010 and went on to become Chairman of the FIFA World Cup Organising Committee under which it was successfully held.
This helped solidify Irvin Khoza's reputation among some of the richest football club owners in South Africa with a net worth estimated at R167.9 Million.
4. Khulu Sibiya Net Worth is  R180 Million
Khulu Sibiya is a renowned South African businessman and the owner of Supersport United Football Club, one of the biggest football clubs in South Africa.
With an estimated net worth of R180 million, Khulu Sibiya is considered one of the richest football club owners in the country.
Sibiya acquired SuperSport United Football Club (often simply referred to as SuperSport) from media group M-Net back in 1994 which granted approval for National Soccer League renaming.
The professional football team plays its home games at Lucas Moripe Stadium in Atteridgeville, Pretoria.
Yet recently, due to their increasing popularity, many games are also held at Peter Mokaba Stadium in Polokwane.
The youth academy teams have produced some talented players throughout the years and have even been linked with Premier League side Tottenham Hotspur and Feyenoord from Holland for scouting promising youngsters.
Some prominent names coming out of this successful academy are Daine Klate, Kermit Erasmus, and Ronwen Williams all three from Port Elizabeth and Kamohelo Mokotjo., who have become stars in their own right.
3. Brian Joffe Net Worth is R3.03 Billion
Brian Joffe is one of South Africa's richest football club owners, having accumulated a net worth of R3.03 billion since founding Bid Corporation in 1988.
A graduate of 1971, Joffe began his professional career with the esteemed accountant firm Levitt Kirson Gross and has accrued over 31 years of local and international business experience to date.
Subsequently listing his company on the Johannesburg Stock Exchange in 1990, the Bidvest Group Limited now employs an impressive 132,870 people across its corporate offices in Johannesburg, South Africa; making it one of the largest businesses in South Africa today.
The success and growth story of Brian Joffe's company was further highlighted when it unbundled its food services division from The Bidvest Group Limited to form the Bidcorp Group back in May 2016.
Keeping up with its fast-paced expansion activities ever since then, Mpumi Madisa was appointed as CEO-designate by The Board comprising eleven members led by Brian Joffe himself in March 2019 before she officially assumed her role as CEO after Lindsay Ralphs' retirement on 30 September 2020.
2. Patrice Motsepe Net worth is R58 Billion Rands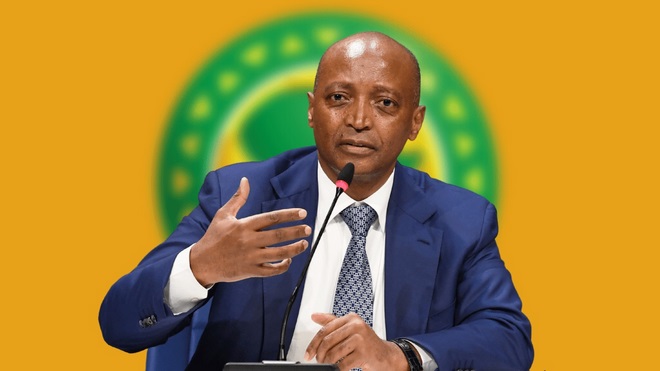 Patrice Motsepe is a South African billionaire business mogul who rose to prominence when he purchased 51 per cent of the shares in Mamelodi Sundowns Football Club from the Tsichlas family in 2003.
He subsequently acquired full ownership of the club in 2004, marking his foray into professional football. Since then, Motsepe has been devoted to ensuring the continued success and growth of the club.
As a result, he has seen it win several trophies, including being crowned CAF Champions League victors – Mamelodi Sundowns' most significant achievement yet!
Motsepe is also known as one of South Africa's richest men; according to a Forbes list of 2023, his estimated net worth was R58 billion ($3.2 Billion).
In addition to owning Mamelodi Sundowns FC and other business interests such as Harmony Gold-the world's 12th largest gold mining company. These truly remarkable endeavours for one man which make Patrice Motsepe one of Africa's wealthiest football club owners!
1. Johann Rupert Net Worth is R194 Billion
Johann Rupert is one of South Africa's wealthiest and most influential businessmen. A self-made entrepreneur, he is the chairman of Swiss-based luxury goods company Richemont and the South African-based business Remgro.
Born in Johannesburg, Johan Rupert has also become a major force in South Africa's burgeoning football industry.
In 2016, with his company Remgro, he bought Cape Town-based club Vasco Da Gama making him one of the richest Football Club Owners in South Africa.
His investments paid off when the team secured automatic promotion to The Absa Premiership at the end of the 2018/19 season further cementing his reputation as a shrewd investor.
According to Forbes, Johann Peter Rupert had an estimated net worth of R194 Billion as of March 2023 which firmly places him amongst the wealthiest people in South Africa.