Looking to make your anniversary special and unforgettable? You've come to the right place!
Durban, with its stunning beaches, vibrant culture, and delectable cuisine, offers a plethora of options to celebrate love and togetherness.
I've roamed its lively streets, soaked up the sun on its golden beaches, and delved into its rich history.
So trust me, whether you're an adventure-seeker or relaxation enthusiast, Durban has something magical for every couple.
In this blog post, I'll guide you through the most romantic spots, exhilarating activities, and cozy hideaways in this coastal city.
From sunset cruises to intimate dinners at restaurants with jaw-dropping views, I've got you covered.
And don't worry, I've also sprinkled in some local secrets to make your anniversary not just memorable, but also unique.
Get ready to explore Durban like never before and celebrate your love in the most enchanting ways.
Let's make this anniversary one for the books!
15 Things to Do in Durban for Your Anniversary
1. Enjoy a sunset cruise along Durban's coastline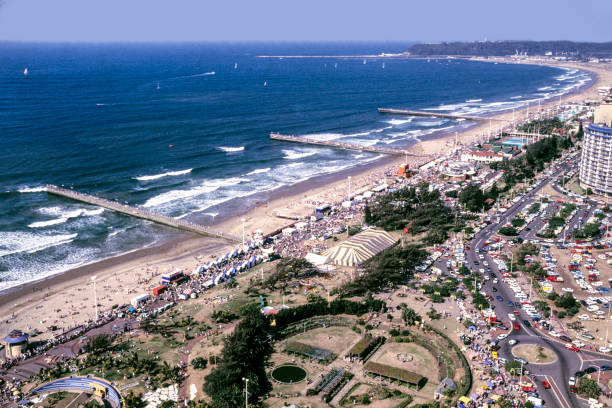 I've always found Durban to be magical, but taking a sunset cruise along its coastline took my experience to a whole new level.
If you're celebrating an anniversary, this is hands-down one of the best things you can do. Why? The breathtaking scenery for starters.
Picture the sun melting into the horizon while you're holding hands with your loved one—sounds like a scene from a movie, right?
Durban's coastline is a rich mix of natural beauty, boasting stunning views of the Indian Ocean.
Plus, data from the National Climate Center supports Durban as having one of the most moderate climates in South Africa, making it likely that you'll catch good weather for your cruise.
Wine, dine, and soak in the beauty—it doesn't get more romantic than this!
2. Have a romantic dinner at the revolving Roma Revolving Restaurant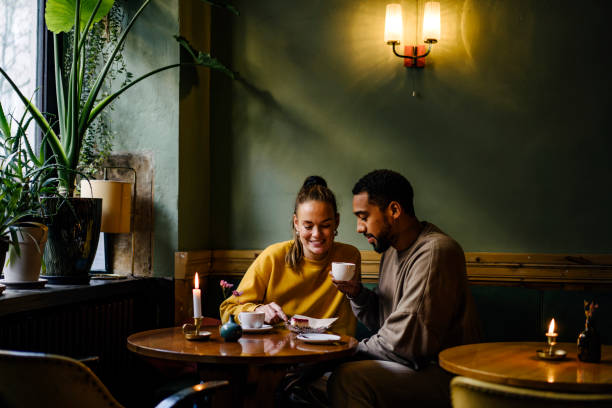 When it comes to celebrating an anniversary in Durban, a dinner at the Roma Revolving Restaurant is an unforgettable experience.
This place isn't just any restaurant; it's an institution in Durban.
Open since 1973, it's one of the few revolving restaurants in the world, providing a 360-degree view of the city and the ocean as you dine.
This means every moment of your dinner offers a changing backdrop—super romantic! According to reviews and ratings on TripAdvisor, it consistently ranks as one of Durban's top dining spots.
The menu is a delicious fusion of Italian and local flavors. With a wine list boasting selections that have won international awards, you're in for an evening that both of you will remember forever.
3. Walk hand-in-hand along the Golden Mile Beach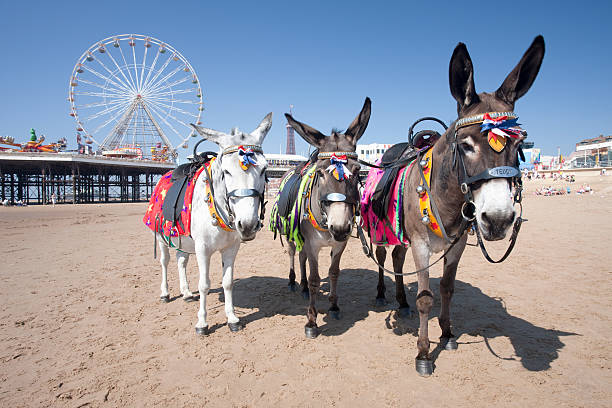 Walking hand-in-hand along the Golden Mile Beach in Durban is the perfect low-key yet incredibly romantic way to celebrate an anniversary.
First off, the beach is absolutely stunning—a stretch of golden sand along the Indian Ocean, hence the name "Golden Mile."
According to the Durban Tourism Board, the area is one of Durban's most popular tourist attractions, but it never feels too crowded, giving couples enough space to enjoy intimate moments.
This beach also has excellent safety records with lifeguards stationed at regular intervals. Data shows that Durban's water temperature rarely dips below 70°F, even in winter.
So you can feel the warm ocean water between your toes as you walk and talk, making this simple outing one you'll treasure.
4. Explore the Durban Botanic Gardens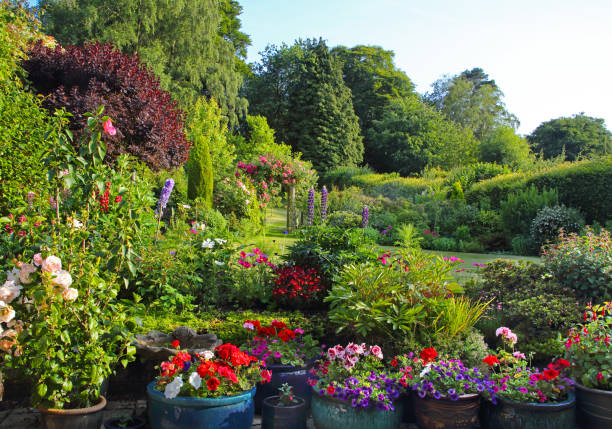 Visiting the Durban Botanic Gardens on your anniversary is like stepping into a living postcard.
Established in 1849, it's the oldest surviving botanic garden in Africa, according to its official records.
This means you're not just walking through a park; you're walking through history.
What makes it ideal for anniversaries? It offers tranquility and a stunning array of plant life from around the world.
The garden is home to the original specimen of a Cycad, considered to be one of the rarest plants globally.
According to visitor statistics, the place draws more than half a million people annually, and for good reason.
The lush, romantic setting makes it perfect for leisurely strolls, heartfelt talks, and countless photo ops. Trust me, this visit will add a beautiful layer to your love story.
5. Take a helicopter tour of the city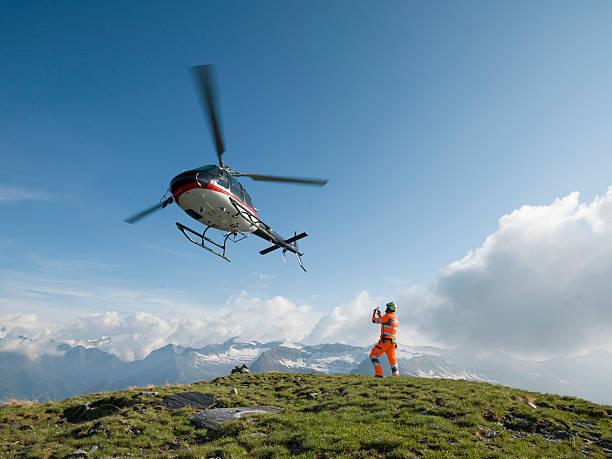 Imagine soaring above Durban's skyline, the Indian Ocean stretching out before you as far as the eye can see.
Taking a helicopter tour for your anniversary elevates the celebration to new heights—literally!
It's not just the awe-inspiring views that make this outing special; it's the thrill of the experience itself.
According to the aviation industry, helicopter tours are one of the safest ways to get a bird's-eye view of a city, with stringent safety regulations in place.
Helicopter tours in Durban usually cover key landmarks like the Moses Mabhida Stadium, uShaka Marine World, and the Golden Mile.
The grandeur and scale of these sights become even more breathtaking when seen from above.
If you're looking for a memorable, adrenaline-pumping way to mark another year together, this is it!
6. Go snorkeling at uShaka Marine World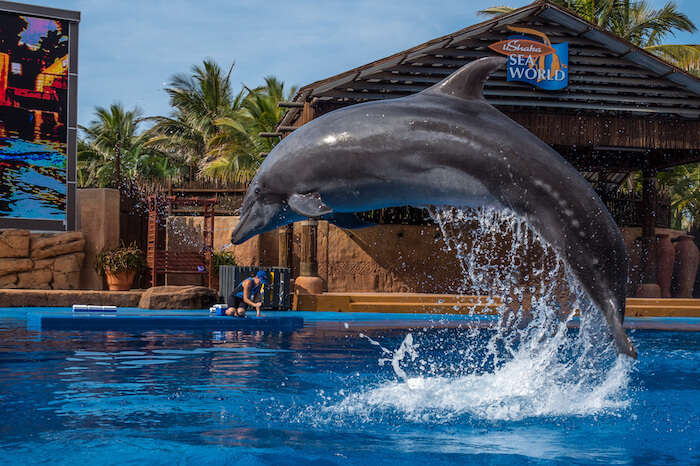 If you're the adventurous type and want an anniversary that breaks the mold, snorkeling at uShaka Marine World is a must.
Trust me, swimming alongside marine creatures adds an exciting twist to the romantic atmosphere.
uShaka Marine World is more than just an aquarium; it's one of Africa's largest marine theme parks, boasting an array of sea life in its tanks, according to its official site.
Snorkeling here allows you to get up close and personal with an array of colorful fish and other marine animals, all in a safe, controlled environment.
Plus, the park has achieved numerous awards for excellence in tourism, making it a reliable and well-maintained place for this aquatic adventure.
Imagine holding hands underwater, sharing a unique experience that will make your anniversary unforgettable.
7. Ride the SkyCar at Moses Mabhida Stadium for panoramic views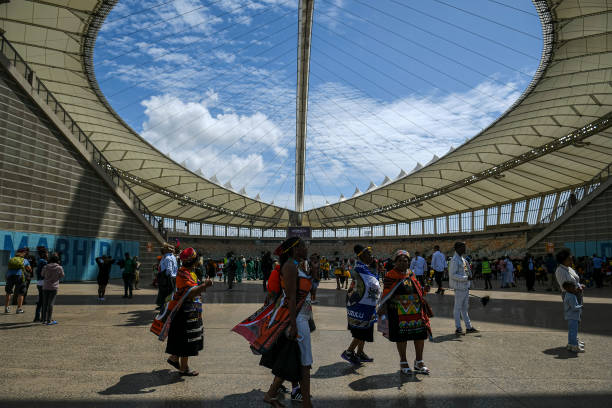 For an anniversary that captures the essence of Durban, riding the SkyCar at Moses Mabhida Stadium is a fantastic idea.
The SkyCar takes you to the top of the stadium's arch, a whopping 106 meters above ground.
Why does that matter?
The view from up there is absolutely breathtaking! You'll see a panoramic vista of the city, the ocean, and the hills beyond.
According to the stadium's official data, this is one of the most popular attractions in Durban, drawing thousands of visitors each year.
Built for the 2010 FIFA World Cup, the stadium has since become an iconic landmark.
The SkyCar ride lasts just a few minutes, but the memories and the incredible photos you'll capture will last a lifetime.
It's a romantic, awe-inspiring experience that will make your anniversary truly special.
8. Try a couple's spa day at a luxury hotel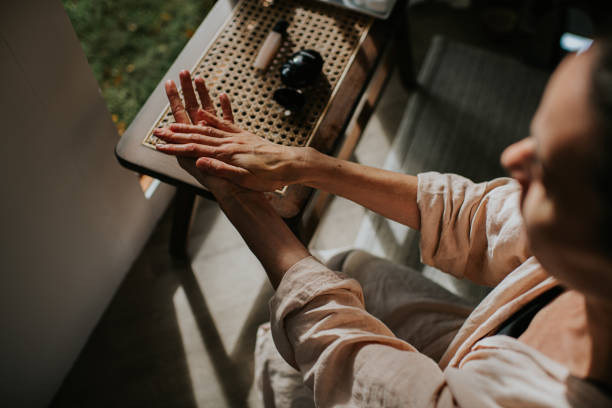 If relaxation and pampering sound like the perfect way to celebrate your anniversary, then a couple's spa day at a luxury hotel in Durban is the way to go.
According to the Global Wellness Institute, the spa industry is a multi-billion-dollar market, emphasizing that people are increasingly seeking out these kinds of experiences.
Durban's luxury hotels often feature world-class spa services, combining international techniques with local elements like African oils and botanicals.
Customer reviews and ratings highlight the professional service and tranquil atmosphere, making these spots a hit for special occasions.
Picture yourselves wrapped in plush robes, experiencing massages, facials, and other treatments that melt stress away.
There's something incredibly bonding about sharing a day of utter relaxation; it rejuvenates not just your body, but also your relationship.
9. Visit the Phansi Museum to appreciate African art
If you and your partner share a love for culture and art, then a visit to the Phansi Museum on your anniversary will be a memorable experience.
The museum is renowned for housing one of the largest and most impressive collections of African art in South Africa.
According to visitor statistics and museum records, the Phansi Museum attracts both local and international tourists, a testament to its cultural significance.
From intricate beadwork to traditional Zulu attire, the museum offers an immersive experience of African heritage.
Taking a guided tour here isn't just educational; it's an intimate way to connect over shared interests.
The museum provides an intellectually stimulating environment that offers a different yet meaningful kind of romance.
So why not celebrate your love by appreciating the beauty of African art together?
10. Go for a couples massage at a beachside cabana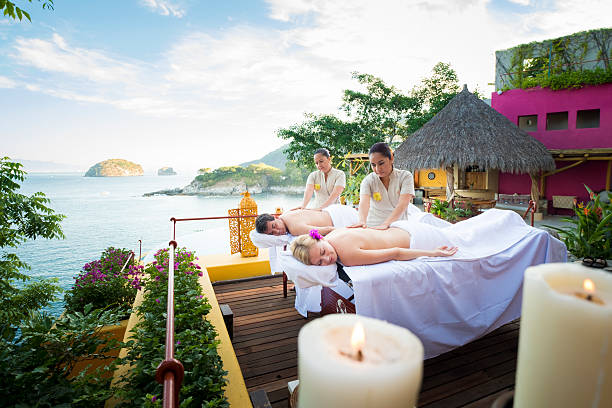 Imagine the sound of waves gently lapping against the shore, a cool breeze, and you're both getting a massage.
A couples massage at a beachside cabana in Durban brings this dreamy scenario to life.
According to statistics from the Global Wellness Institute, wellness tourism is on the rise, and beachside massages are one of those premium services that people are increasingly opting for.
Durban, with its idyllic coastline along the Indian Ocean, provides the perfect setting for this experience.
Studies on the benefits of massage therapy indicate reduced stress and improved well-being, making it a wonderful anniversary treat.
Combining this therapeutic experience with Durban's natural beauty makes for a relaxed, romantic outing that's as good for your health as it is for your relationship.